CRETABLERS (aka COMBARIUMS)
Standard size is 12" x 10" x 30"
The new Cremation Tablet Partner (Cretabler for short) allows you to easily turn many standard monuments into cremation memorials.
Cretablers are stocked in plain and with chamfers, in both black and gray granite. 
Black cretablers can be etched or carved and look great paired with any black or gray monument.
Gray cretablers can be carved and pair well with most colors.  And any color can be made by special order.
5.5 inch diameter holes allow this innovative piece to partner with virtually any tablet that is between 20 and 28 inches tall.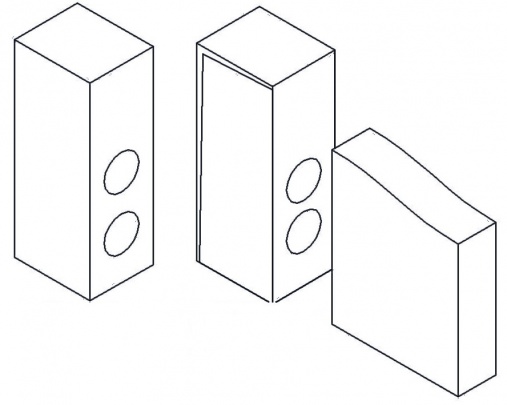 TSS1287 (left) - Cretabler - Plain
TSS1288 (right) - Cretabler  - w/ Chamfers on both sides