From China in as few as 45 days!

TAKE A FAST BOAT FROM CHINA!

When your family needs it fast and nobody has it in stock, outplay your competition by ordering via Tecstone's Fasttrack program.  A nominal fee races your order across the world's largest ocean and delivers the memorial faster than any wholesaler in America.  Standard and Custom monuments are eligible.
FASTTRACK – Terms And Conditions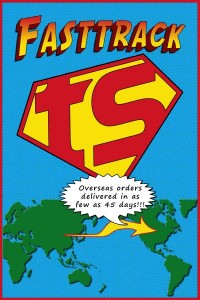 Chinese Imports Only
Timeline begins upon receiving order with all drawings
and specifications.
Order will ship from our overseas vendor within 14
days after date of order (and often within 7 days).
Typical shipping times are 35 days.
Additional Fasttrack charge of $0.20/lb for expedited
freight.
May not apply to overly large or complex jobs – another
14 days may be required.  Tecstone Customer Service
can consult and advise at time of quote/order.
* Acts of God, political obstacles, union strikes, etc are all possible scenarios that could cause delays in Fasttrack delivery.  If such instances cause delivery greater than 60 days, your Fasttrack fee will be waived.